In Happier News:
I almost forgot! Last night, Mr. Glowie 2.0 was officially sold and carted off by some shady law-school type (and you know how THOSE are, wink), so I got pictures.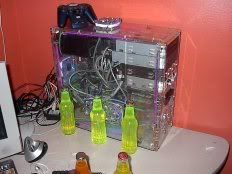 Glowie Unglowed
And Now In Full Glowie-ness
I think I sum it all up nicely when I say: Soooo preeettty.