Falling In Love Again
What have you been doing this past week? Because this is what I have been up to: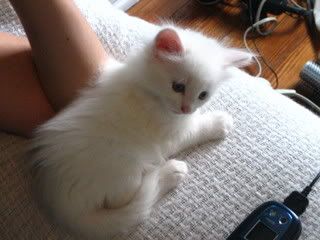 Jealous yet? His name is Eliot (after T.S., the poet who created the poems that
Cats
is based on); he's about six weeks old; and he is the result of a convenient birthday present from a coworker who couldn't keep him anymore. I never expected my roommates to agree to him, but oh they did. Who could resist?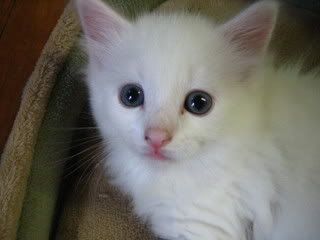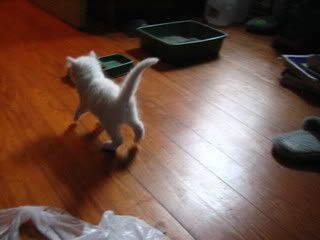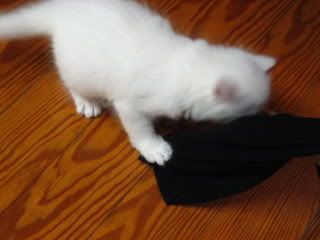 I panicked the day after I got him when I realized I'd just signed on for a 16-18 year commitment; but then he curled up on my pillow next to my face and I watched him drinking me in, and I thought, hey, sixteen years of this isn't a bad thing.
The downside? He wakes up several times a night wanting to play, so he entertains himself by chewing on my fingers. Ah, kittens.
<3
Labels: Daily