Cleaning Is Fun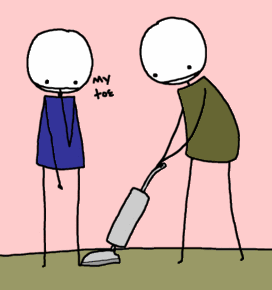 Jennifer and I spent our Easter Sunday cleaning. It was all worth it for two reasons:
1. Who doesn't like a clean apartment? Mmm, taste the clean.
and
2. I got to pick up all my roommate's junk strewn about everywhere, pile it up, and make her clean it all up.
I guess she was wrong about who the messy roommates are. Ah, being right: it tastes like clean.