For All Of You Who Want To Know What I Actually Look Like
I know, I know, some of you have never met me, and I've been wonderfully delinquent in actually posting pictures of myself on here. So I thought today I'd share one with you, a screen capture from a home movie: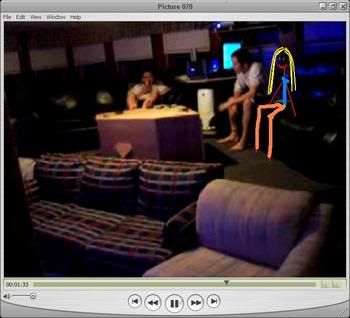 In two weeks, that's where I'll actually be. For now, I'm just trying to imagine how it'll look.