Who DOESN'T Think They're Going Crazy?
Someone came into work a couple days ago and asked what "that big, red building up on the hill" was.
This building: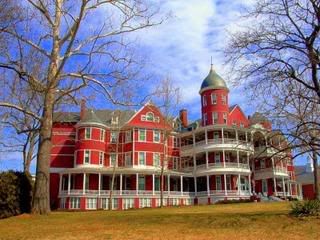 I laughed and told him it was Southern Virginia University, a local liberal arts college. His response was a simple "Oh," followed by a pause, followed by a "I thought it was a mental institution." I laughed even harder, explained that I attended the school, and that it was finals time, so "mental institution" probably hit the nail preeetty close to the head.
Mental institution, indeed.
Labels: Daily